nanoVIS II

Compact and versatile laser head.

As part of the new Automator family of a-Wave® laser marking products, the nanoVISII laser is indeed low-cost laser with a large applications field.

This laser is recommended for smaller up to medium productions. The laser makes the marking and signing the products and parts more accessible even for small productions. Thanks to its simple shape and weight of only 6 kg it is ideal for implementing in the special housing cover to create ergonomic marking station.

As well as the past products, also the new generation of the Automator lasers are produced and certified by EU law. Therefore, the lasers are safe for operators and suitable for most of demands.
---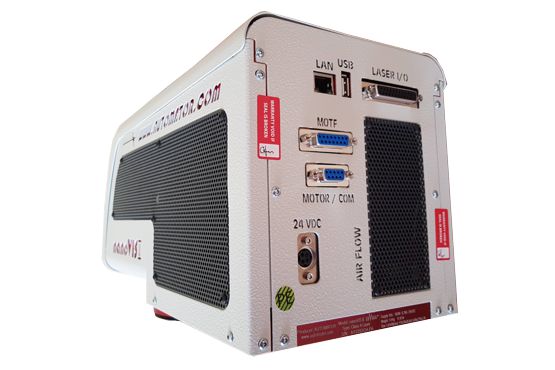 How this laser works

nanoVISII laser is controlled by EuGenius® SW. This software makes from this laser rather powerful tool and provides many options and controls to the operator. You can mark any default objects, TTF fonts (Windows™), shift, date and time codes, QR or Datamatrix code, custom fields, and so on.

You can achieve perfect results with nanoVISII especially in marking of plastics and metals. Thanks to aWave technology, you can mark variety of the materials without necessity to combine different laser sources and powers.
Laser nanoVIS is recommended to mark following materials:
Anodized metal, burnished, black and painted surface, ceramics, plastics, polycarbonate, silicon, ebony and much more.
---
Beam source
aWaveTM Tech
Wavelength
@ 1.064 nm
automatic regulation


Frequency
10 Hz up to 25 kHz

Output power
6W up to 20W
Input power
< 300W

Dimensions of laser head
284x163x167mm

Weight of laser
< 6 kg

Coolong
air

Energy consumption
< 1.5 kW
IP Certificate of cover
IP45

Marking field
70x70mm, 110x110mm, 155x155mm

Laser beam diameter
cca 50 µm (standard lens F160)

Pulse width
5 - 15 ns

MTBF
20.000 hours
---
Need anything else?
There is another solution for you