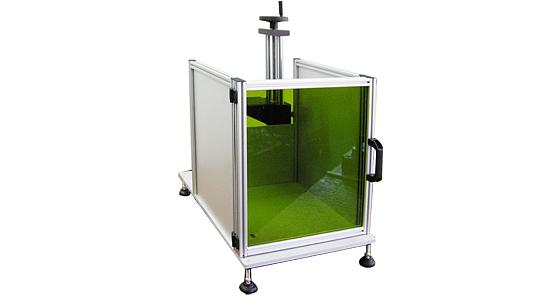 Omega

Simple cover @ low costs. 

Omega is lightweight and simple laser cover for any laser head. It is safety class 1 classified.

BSide walls are removable and front door is made from protection glass with laser beam filter. It can be used as an inspection window.
---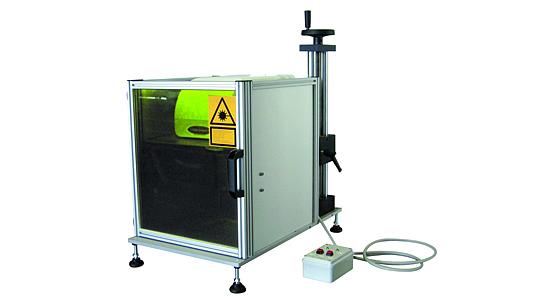 More options you have

Omega is suitable for just easy marking. You can have it in your office on the table or any other working place in good environment (no dust, debris in the air).

It´s easy to adjust the space of loading parts to be marked which is mostly needed by small producers with range of different parts.

ideal for VIS or nanoVIS laser
laser in this cover is suitable for office usage or small productions
front panel is made of special protective glass
side walls are removable (after removing laser works in safety class 4)
complete cover works as cover in safety class 1
easy access to back electronic on the rear wall
---

Loading area
340x340mm

Including vertical Z axis
Yes (maximal stroke 200mm)
Manually controlled

Maximal height of marked product
250mm
---
Need anything else?
There is another solution for you