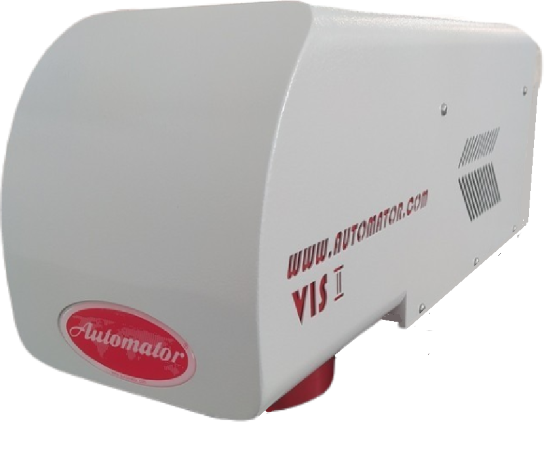 Marking solution as all-in-one box!

The laser for demanding 24/7 applications

This YVO4 marking laser is a reliable system for marking and coding in a continuous operation. The compact size makes it universal for built-in applications. The main advantage of the VIS II laser is its "all-in-one" design – all electronics, optical components, laser source and other elements are built into a single head.

There are two ways to control it: direct (PC, laptop) or stand-alone where the laser can mark even without a connection to a PC.
This model is our most popular and works in dozens of operations all over the world.
---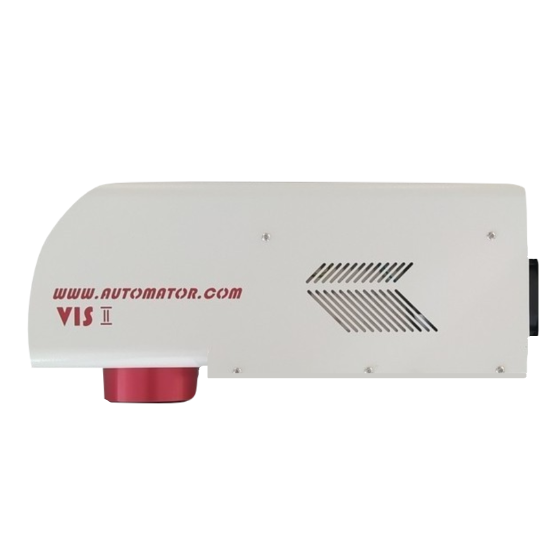 How this laser works

Thanks to the EuGenius™ application software, you have almost unlimited possibilities in graphics: from simple shapes, texts and basic 2D codes to complex graphics. It can also be used for marking GS1 code according to UDI standards in healthcare and other areas.

The functions contained in the SW range from simple serial numbers and shift codes, date and time to retrieving content from databases, readers and other external data sources.

The VIS II laser with a beam source of wavelength @ 1064 nm is suitable for marking on the following materials: anodized, glossy surface, blackened and painted surfaces, ceramics, plastics, polycarbonate, silicone, ebony.
---
Beam source
YVO4
Wavelength
@ 1.064 nm, @ 532 nm
(in green spectrum)

Frequency
10 Hz up to 100 kHz

Output power
10W, 20W, 30W, 40W
Input power
< 300W

Dimensions of laser head
360x173x167mm

Weight of laser
< 11 kg

Cooling
air

Consumption
< 1.5 kW
IP Certification of cover
IP45

Marking field
60x60mm, 110x110mm, 155x155mm, 320x320mm

Laser beam diameter
cca 60 µm (standard lens)

Pulse width
6 - 80 ns

MTBF
30.000 hours
---
Need something else?
We have also different solutions