Laser and industrial marking of products and parts
Permanent marking of any material. Logos, codes, numbers, texts… Marked forever.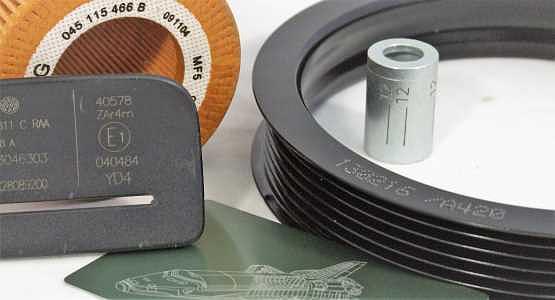 Ineffaceable mark for everything:

Sticker or ink on the product can be erased – but marking directly into the material lasts forever. No matter if it is metal, wood, plastic, leather or even glass. In fact, we can mark any materal but air and water.
---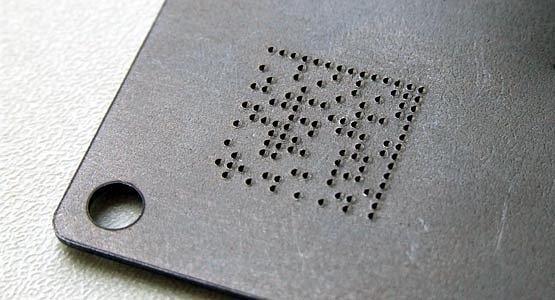 From impact to laser and dot peen

We are focused only on permanent ways of marking. There are different technologies for any specific need for marking and we can propose you the most suitable one.
We can deliver a standard machine as well as a special marking station according to the request of the client. We are the supplier to all kinds of productions – from small companies to automotive car plants.
---
How does it work in real life?

Each request is different but all of them have one thing common – we always make sure the marking machine effectively works in the workflow of the production.
Some clients need to mark a thousand pieces in a minute, the other looks for first-class quality. In some cases we have to make the complete machine, sometimes we just need to do some small modification.
Look at a few interesting applications we have delivered.
---
We have solved permanent marking needs in hundreds of companies within last 13 years