nanoVIS II

Compact and versatile laser head.

As part of the new Automator family of a-WaveTM laser marking products, the nanoVIS laser a very low-cost laser solution to mark and engrave on a wide variety of materials, such as plastics, metals, anodized, ceramics and much more.

This laser is recommended for smaller up to medium productions. You can use up to 2 auxiliary axes with this laser.
---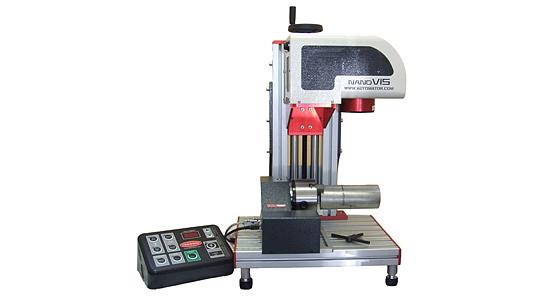 What does this laser offer

nanoVIS is extremely compact marking laser controlled by PC with installed EZ CAD SW. You can achieve perfect results with nanoVIS especially in marking of plastics and metals. With only 6 kg weight it is just easy to integrate into any suitable laser cover or production line. A wide range of marking possibilities: graphics, texts, serial numbers, codes, etc.

Laser nanoVIS is recommended to mark following materials:
Anodized metal, burnished, black and painted surface, ceramics, plastics, polycarbonate, silicon, ebony.
---
Beam source
aWaveTM Tech
Wavelength
@ 1.064 nm
automatic regulation


Frequency
10 Hz up to 25 kHz

Output power
6W up to 20W
Input power
< 300W

Dimensions of laser head
284x163x167mm

Weight of laser
< 6 kg

Coolong
air

Energy consumption
< 1.5 kW
IP Certificate of cover
IP45

Marking field
70x70mm, 110x110mm, 155x155mm

Laser beam diameter
cca 50 µm (standard lens F160)

Pulse width
5 - 15 ns

MTBF
120.000 hours
---
Need anything else?
There is another solution for you