Rolling machines
Marking of cylindric or round parts
Marking in one second

Rolling machines are designed to provide fast and deep marking for cylindrical parts around its circumference. It is possible to mark hollow parts as well as full parts.

We recommend our machines for marking of tubes, fittings, steel rods and hexagonal bars, brake discs and so on. Rolling is the fastest technology, where the even long string of letters can be marked within a second.
---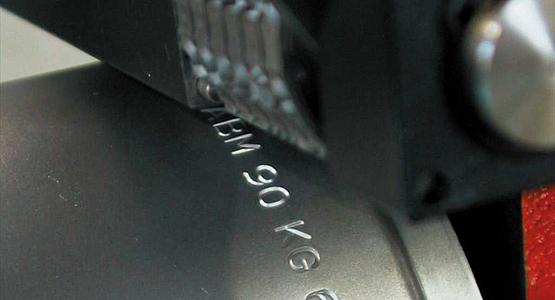 For all kind of plants

Thanks to the construction of the machines, appointed depth is kept very precisely within each mark. Pneumatic bottom downforce is installed on some of the machines. Besides these electro-pneumatic machines, we also deliver pure manual and electric versions with no downforce, for marking of smaller parts.

Rolling machines use the same accessories like an impact machines: types and type holders, numbering heads and auxiliary guiding supports for turning cylindric parts in the right position directly under marking head. All machines are sturdy and intended directly for any productions.
---