You can mark any leather material
Marking of leather

Let is the leather sold!  But mark it first – by the logo, sort of sign, whatever you need. Leather marking has a thousand years tradition and still, highly sought.

Do not matter whether you mark for fine effect, attraction or just an information for the consumer, we will help you to find the best solution.
---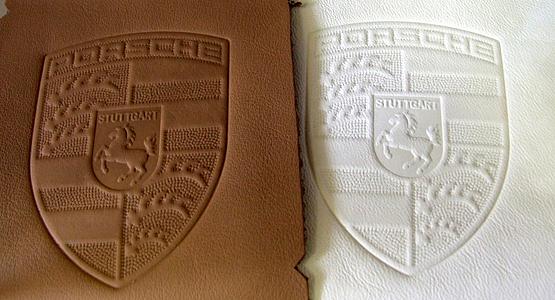 Easy impact, sophisticated laser

Hot marking is ideal  – colored or embossed only. Leather can be marked even by laser with the CO2 source. Usually, logos and consumer or another process information are marked.

We recommend hot marking for non-variable text or logos. The laser can handle much more difficult graphics and it is no problem to mark serial numbers or any other variable pieces of information.
---